WIE zich aan de Zoon toevertrouwt
HEEFT eeuwig LEVEN !
​(Johannes 3:36a)

Kan om het even wie zich aan de Zoon toevertrouwen en zich bekeren of niet? Er staat geschreven dat God geen aanzien des persoons heeft. Geloof jij dat?

Waarom zou er in de bijbel een voortdurende oproep tot bekering klinken, als God al lang zou beslist hebben wie wel of niet naar de hemel gaat?

Wat WIL God?

Het antwoord vinden we in de bijbel.

1Tim. 2:4 GOD Onze Zaligmaker, Welke wil dat alle mensen zalig worden en tot kennis der Waarheid komen.

2Petr. 3:9 De HEERE vertraagt de belofte niet, maar is lankmoedig over ons, niet willende, dat enigen verloren gaan. Maar dat zij allen tot bekering komen.

Wat zegt Johannes de Doper?

Mark. 1:15 … bekeert U en gelooft het Evangelie (de blijde boodschap).

Wat zeggen de apostelen?

Matth. 11:20 (zie ook Luk.10:13) … omdat zij zich niet bekeerd hadden.

Mark.6:12 En uitgegaan zijnde, predikten zij, dat zij zich zouden bekeren.

Wat zegt Jezus Christus?

Matth. 12:4 … want zij hebben zich bekeerd op de prediking ….

Matth. 13:15 (ook Mark.4:12) … en zich bekeren en Ik hen geneze.

Luk.13:3 (ook Luk.13:5) … maar indien gij U niet bekeert, zo zult gij ….

Luk.15:7 (ook Luk.5:32) … over één zondaar die zich bekeert.

Luk.15:10 … over één zondaar die zich bekeert.

Openb. 2:5 … en bekeer U ….

Openb. 2:16 … bekeer U en zo niet ….

Openb. 2:22 … zo zij zich niet bekeren….

Openb. 3:3 … en bekeer U ….

Openb. 3:19 … wees dan ijverig en bekeer U.

Openb. 16:9 … en zij bekeerden zich niet ….

Openb. 16:11… en zij bekeerden zich niet van hun werken.

Wat zegt Petrus?

Hand. 2:38 … Bekeert U, en een iegelijk van U worde gedoopt.

Hand. 3:19 … en bekeert U, opdat uw zonden mogen uitgewist worden….

Hand. 9:35 … dewelke zich bekeerde tot den Heere.

Hand. 11:21 … En bekeerde zich tot den Heere.

Hand. 15:19 … die uit de heidenen zich tot God bekeren ….

Wat zegt Paulus?

Hand. 17:30 … verkondigt nu alle mensen alom, dat zij zich bekeren.

Hand. 26:20 … dat zij zich zouden beteren en tot God bekeren, ….

Hand. 28:27 … en zij zich bekeren, en ik hen geneze.

2Kor. 12:21 … en die zich niet bekeerd zullen hebben ….

2Kor. 3:16 Doch wanneer het tot den HEERE zal bekeerd zijn, zo wordt het deksel weggenomen.

Lees jij wat er staat of voeg jij voorwaarden toe aan deze duidelijke teksten? Geloof jij echt het onveranderde Woord, zoals het er staat?

Stel je vertrouwen niet in een of andere (kerk)organisatie maar bekeer je tot Jezus, geloof in Hem en ontvang vrede en eeuwig leven.


Wie zich aan de Zoon toevertrouwt
HEEFT eeuwig LEVEN !
​(Johannes 3:36a)

---
---
TIP:
"Eklektos" kán vertaald worden met 'uitgekozen/uitverkoren', maar 'uitmuntend', 'keur-', 'van uitstekende kwaliteit', 'top-', 'excellent', 'uiterst bruikbaar/nuttig' is een veruit betere vertaling, als men de hele bijbel bestudeert.
Lees hierover het nieuwe boek van Jacques More: Deleting Elect in the Bible. Jarom Books, 2018.

---
---
---
FABER VERSUS CALVINIST ON PROOFTEXTS

From a Facebook Group, which will remain unnamed.

CALVINIST:

It is God who appoints people to eternal life.
Acts 13:48 (NASB)—> 48 When the Gentiles heard this, they began rejoicing and glorifying the word of the Lord; and as many as had been appointed to eternal life believed.
Chooses who is to be holy and blameless.
Ephesians 1:4 (NASB)—> 4 just as He chose us in Him before the foundation of the world, that we would be holy and blameless before Him. In love
Calls according to His purpose.
2 Timothy 1:9 (NABS)—> 9 who has saved us and called us with a holy calling, not according to our works, but according to His own purpose and grace which was granted us in Christ Jesus from all eternity,
Chooses us for salvation.
2 Thessalonians 2:13-14 (NASB)—> 13 But we should always give thanks to God for you, brethren beloved by the Lord, because God has chosen you from the beginning for salvation through sanctification by the Spirit and faith in the truth. 14 It was for this He called you through our gospel, that you may gain the glory of our Lord Jesus Christ.
Grants the act of believing.
Philippians 1:29 (NASB)—> 29 For to you it has been granted for Christ's sake, not only to believe in Him, but also to suffer for His sake,
Grants repentance.
2 Timothy 2:24-26 (NASB)—> 24 The Lord's bond-servant must not be quarrelsome, but be kind to all, able to teach, patient when wronged, 25 with gentleness correcting those who are in opposition, if perhaps God may grant them repentance leading to the knowledge of the truth, 26 and they may come to their senses and escape from the snare of the devil, having been held captive by him to do his will.
Causes us to be born again.
1 Peter 1:3 (NASB)—> 3 Blessed be the God and Father of our Lord Jesus Christ, who according to His great mercy has caused us to be born again to a living hope through the resurrection of Jesus Christ from the dead,
Draws people to Himself.
John 6:44 (NASB)—> 44 No one can come to Me unless the Father who sent Me draws him; and I will raise him up on the last day.
John 6:65 (NASB)—> 65 And He was saying, "For this reason I have said to you, that no one can come to Me unless it has been granted him from the Father."
Predestines us to salvation.
Romans 8:29-30 (NASB)—> 29 For those whom He foreknew, He also predestined to become conformed to the image of His Son, so that He would be the firstborn among many brethren; 30 and these whom He predestined, He also called; and these whom He called, He also justified; and these whom He justified, He also glorified.
And Adoption.
Ephesians 1:5 (NASB)—> 5 He predestined us to adoption as sons through Jesus Christ to Himself, according to the kind intention of His will,
According to His purpose.
Ephesians 1:11 (NASB)—> 11 also we have obtained an inheritance, having been predestined according to His purpose who works all things after the counsel of His will,
Makes us born again not by our will but by His will.
John 1:12-13 (NASB)—> 12 But as many as received Him, to them He gave the right to become children of God, even to those who believe in His name, 13 who were born, not of blood nor of the will of the flesh nor of the will of man, but of God.
Works faith in the believer.
John 6:28-29 (NASB)—> 28 Therefore they said to Him, "What shall we do, so that we may work the works of God?" 29 Jesus answered and said to them, "This is the work of God, that you believe in Him whom He has sent."
In the exercise of His will He brought us forth by the word of truth.
James 1:18 (NASB)—> 18 In the exercise of His will He brought us forth by the word of truth, so that we would be a kind of first fruits among His creatures.
And made us willing in the day of His power.
Psalm 110:3 (NASB)—> Your people will volunteer freely in the day of Your power; In holy array, from the womb of the dawn, Your youth are to You as the dew.
He has mercy on whom He has mercy.
Romans 9:15-16 (NASB)—> 15 For He says to Moses, "I will have mercy on whom I have mercy, and I will have compassion on whom I have compassion." 16 So then it does not depend on the man who wills or the man who runs, but on God who has mercy.
Who are we to argue with whom God chooses?
Romans 9:19-20 (NASB)—> 19 You will say to me then, "Why does He still find fault? For who resists His will?" 20 On the contrary, who are you, O man, who answers back to God? The thing molded will not say to the molder, "Why did you make me like this," will it?
The Son gives life to whom He wishes.
John 5:21 (NASB)—> 21 For just as the Father raises the dead and gives them life, even so the Son also gives life to whom He wishes.
And reveals the Father to whom He wills.
Matthew 11:27 (NASB)—> 27 All things have been handed over to Me by My Father; and no one knows the Son except the Father; nor does anyone know the Father except the Son, and anyone to whom the Son wills to reveal Him.
=======================================

Michael FABER

Michael Faber Nowhere in Acts 13 is God identified as the active agent in verse 48. That is an imposition on the text.
Eph 1:4 is corporate election, as seen in "us" and "in him". Again, imposition on the text.
Same with 2 Tim 1:9
In 2 Thess 2, the "beginning" is the beginning of Paul's ministry there, after they first believed.
Granting an action (such as Phil 1:29) refers to granting the ability to do so.
2 Tim 2:24-26 is granting repentance to saved people who got into some bad doctrine.
There is no evidence that "born again" (1 Pet 3, John 3) comes before faith.
John 6:44 only speaks of those not able to come. Same with verse 65.
Romans 8:29 speaks of being predestined to being "conformed to the image of the son", not initial salvation, and occurs after initial faith.
Same with adoption and inheritance in Eph 1.
In John 1:12-13, receive and believe result in the right to become a son of God after which, one is born if God.
John 6:27 says that the Jews were to work for the food that endures to eternal life.
In verse 28, "works of God" k same phrase as verse 29) referrs to the works God requires.
Likewise, in verse 29. "Work of God" is the work God requires, the work Jesus spoke of in verse 27.
To say it is God's work is to make Jesus a liar in verse 27.
Psalm 110 says, "volunteer freely." That stands directly against the OP.
Romans 9 is about the word of God to the nation of Israel (vv1-7). Verses 15-16 are about the subgroup "children of promise" from within Israel.
Verses 19 and 20 are about the hardened Jews.
So, lots of bad exegesis in the OP.

Bron:
https://godisopen.com/2019/01/03/faber-v-calvinist-on-prooftexts/

---
---
---
---
---



































































































































​

Aangestuurd door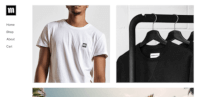 Maak uw eigen unieke website met aanpasbare sjablonen.